doc2docx (doc to docx) batch converts files from old Word format *.doc to the new Word format *.docx.
Convert files of type .doc to .docx - the easy way, free and without ads!
Start by opening a folder where *.doc or *.rtf files are located and select the files you need to convert.
By pressing convert button, process of converting them to the new *.docx format is started which you can monitor in files list.
Optionally you can check to open destination folder after conversion is complete.
Converted files are saved to the same place under subfolder .../docx. That's it! Simple and easy to use. For converting documents from .doc to .docx format you will need to have a minimum MS Word™ 2007 or bigger installed on your system...
If you got any ideas to improve this app, please let me know...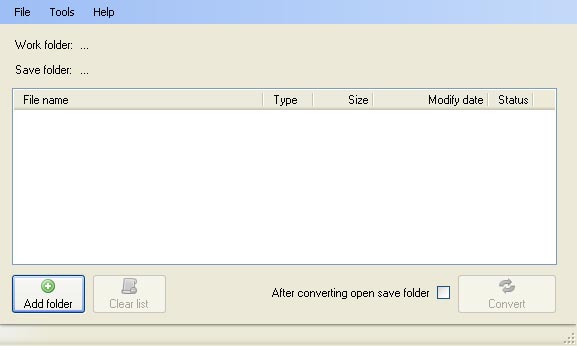 doc2docx - Application screenshot
Summary
| | |
| --- | --- |
| Language | EnglishDeutschHrvatskiLietuvių |
| Status | Finished |
| Technology | Desktop.NET |
| Requirements | Windows XP or newer.NET Framework 4 or newer |
| License | FreewareNo ads |
Check Downloads for new versions or use update notification tool from inside doc2docx...